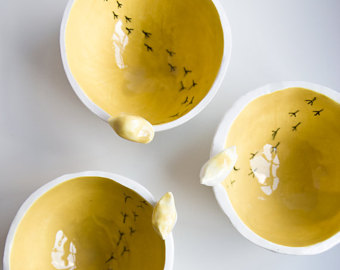 I listen to Bob Dylan often. Especially when my mind begins to stir, confounding my heart with it's foolishness. But a quiet mind is like a precious stone–all the world clamors and begs for just a moment in its presence. I find myself a seer in the midst of a loud a bustling city. Somehow, I've managed to cultivate peace in my home. While all outside hollers and sings, bachata and hip hop playing loud from cars and windows; barbershop talk spilling onto the sidewalks and the young people on my steps, some with their babies laughing loud, playing, drinking, smoking–I find stillness and hear the trees and birds singing, grasshoppers hopping into my apartment from the open window with no screen.
Two years ago my sister came to visit me from Atlanta. Not unlike her she had complained about many things. Namely the fact that she wanted two things: a husband and a daughter. Though it would likely kill her if she got pregnant again, she always longed for a girl–she already has two boys. A little over a year ago she met someone. He had full custody of his daughter, fast forward and they're now living together in a blended family. He's kind to her, patient, financially supports her and gets along with her kids. It's clear that he loves her and she loves him, but they often deal with conflict in dysfunctional ways. Still, her daughter and husband and home is full. She has a huge four-bedroom house in her name; 2 cars; a daughter; a generous, responsible fiance who supports her; two sons-and 8 thousand reasons to complain.
I want to scream at her to look at what she's manifested! I want to yell for her to shut up and just be in love. Just bask in this affection and generosity that walked into your life ready to deal with you and your shit, not backing away when it got hard. Still supporting you through everything. About getting married all I hear is: This is so hard; I can't with him, he's so frustrating he doesn't care about a ceremony; why can't he discipline his daughter better, blah, blah, blah. All the while I watch her miss the most beautiful thing–LOVE.
Of course the only reason why I struggle internally with how she responds is because I see something about her attitude in myself and choose to project. All of it reminds me how important it is to be grateful everyday. To take advantage and writhe around in every suggestion, attempt that love brings my way; to cultivate kindness in my speech daily, and in my thoughts–especially in relation to myself; I'm reminded that once I'm quiet and allowing, love presents itself to me in ways that are surprising and lovely; that whimsy and humor exists everywhere and my connection to a greater experience consciousness is constant; I'm reminded to always say yes to love–that whatever path it leads me down is meant to teach me and bring me more peace, understanding and compassion.
I can't force her to jump and down saying "I'm getting married!" Smiling and excited because they both met someone whose spirit is so aligned with who they both are and what they want that they've decided to commit to each other–to build a life and raise a family together. I can't force her to see the miracle in watching how her words have brought her wishes to her. But I can wake up everyday grateful for the surprise to come my way and the unknown with its abundance and adventure. I can say yes everyday to life. And I can thank every experience I have for teaching me.